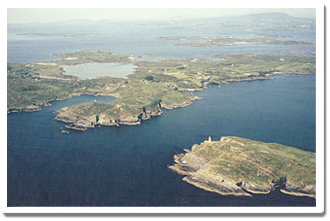 Sherkin Island Marine Station is privately run and funded. Up 2015, it carried out long-term monitoring programmes on the flora and fauna of Roaringwater Bay and surrounding areas.

The aim of the Station has been to raise the awareness of the marine environment in Ireland and help introduce young people to nature.
Visit www.sherkinmarinedata.ie for information on the PHYTOPLANKTON DATASET.
For more information on the station...

Learn interesting and informative news on nature and the environment by visiting: www.naturesweb.ie